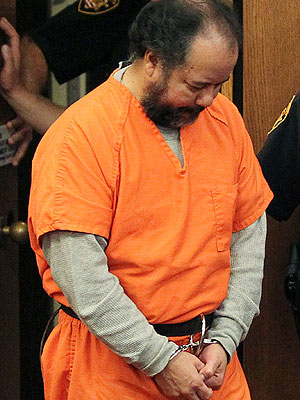 A Cleveland man accused of
holding three women captive
in
his home
for about a decade has agreed to plead guilty in a deal to avoid the death penalty.
Ariel Castro entered
the new plea
Friday. In exchange, prosecutors said the 53-year-old Castro would be sentenced to life without parole plus 1,000 years.
Castro had been charged in a 977-count indictment.
He had been scheduled for trial Aug. 5 on allegations that include repeatedly restraining the women and punching and starving one woman until she had a miscarriage.
The women –
Amanda Berry, Michelle Knight and Gina DeJesus
– disappeared separately between 2002 and 2004, when they were 14, 16 and 20 years old. Each said they had accepted a ride from Castro.
Friday's plea deal means the women will not have to testify or sit through a trial.
They
escaped Castro's house May 6
when one kicked out part of a door and called to neighbors for help. Castro was arrested within hours and has remained behind bars.