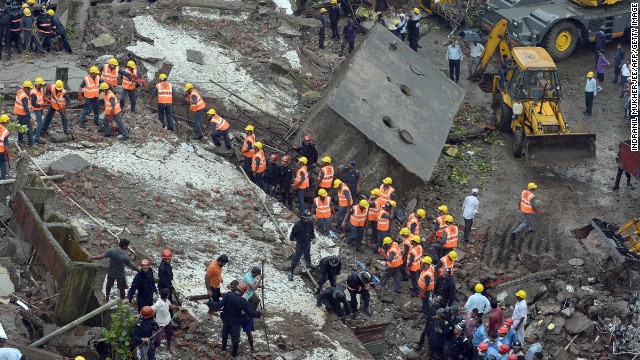 A five-story residential building collapsed in the Indian financial hub of Mumbai early Friday, trapping an unspecified number of people in the wreckage. According to Sachidanand, deputy commandant at the National Disaster Response Force, "Eight people have been rescued so far, but "the exact number of those trapped under the debris is not known"
The building which is an old construction in southern Mumbai, gave way around 6 a.m. today. Fire engines and ambulances rushed to the scene to carry out rescue efforts, Sachidanand said.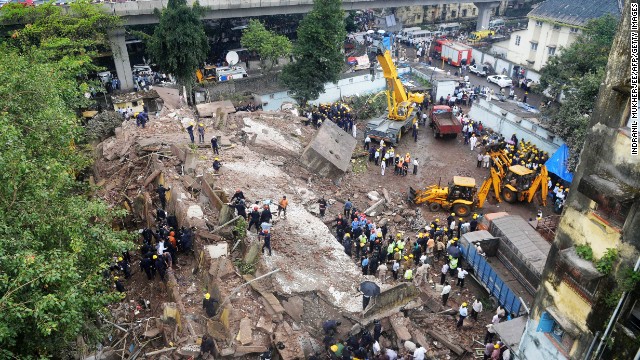 The first floor of the building was rented out to a decorating firm, but about 22 apartments were occupied on the upper four floors, said Sitaram Kunte, the commissioner of Brihanmumbai Municipal Council, which owned the building.