The act of kidnapping is becoming a big problem within our society today, both locally and internationally. It is even more heart breaking when the captives go through the emotional trauma of not just thinking about their families, friends, spouses, but the reality dawning on them that they don't have any chance of making it back home. Here is a story related by CNN of three teenagers who were kidnapped ten years ago but through perseverance and hope, they made it back home after a decade.
STORY ACCORDING TO CNN: The suspect is Ariel Castro
As Ariel Castro prepares to make his first court appearance Thursday, accusations of what he did to three young women trapped in his home for a decade get more and more abhorrent.
The man charged with kidnapping and rape allegedly forced one of the women to deliver another captive's baby, and threatened to kill if the baby did not survive, a police source familiar with the investigation said.
According to interviews with the young women, when Amanda Berry went into labor, Castro grabbed Michelle Knight and told her to deliver the child. The information was corroborated in a police report seen by CNN.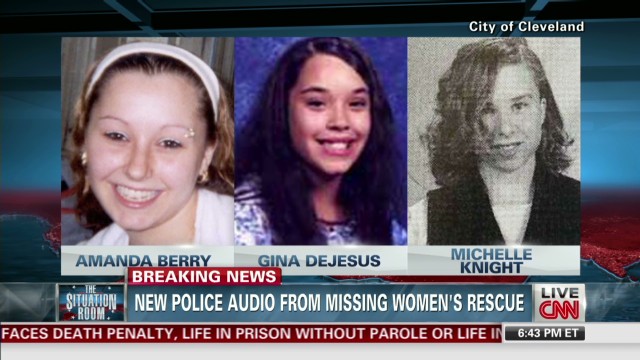 Missing children who were found
The baby was delivered in a plastic tub or pool in order to contain the afterbirth and amniotic fluid.
But once the baby was born, panic ensued. The child stopped breathing, and everyone started screaming, the source said, citing the interviews. Castro allegedly told Knight that if the baby dies, he would kill her, according to a police report. The latest accounts stunned both authorities and the public.
"What's most incredible here is that this girl who knows nothing about childbirth was able to deliver a baby that is now a healthy 6-year-old," the source said.
The three women spent their days and nights captive in a 1,400-square-foot home in one of Cleveland's oldest neighborhoods. They went outside only twice -- and just "briefly" at that -- Cleveland public safety director Martin Flask said. More often, the three would be in different rooms, though they interacted occasionally and came to "rely on each other for survival," said a law enforcement source with direct knowledge of the investigation. One thing they could count on was that their alleged captor would never let them out. Castro would often test the young women -- Berry, Knight and Georgina "Gina" DeJesus -- by pretending to leave, the law enforcement source said. Then he'd return suddenly; if there were indications any of the women had moved, they'd be disciplined.
In that time, the women saw their parents on television at vigils held for them, according to the law enforcement source. They got emotional, knowing their loved ones were looking for them. And in time, Knight and DeJesus "succumbed" to "their reality," the law enforcement source said. But "something must have clicked" for Berry on Monday evening, and the 27-year-old staged a daring escape, Cleveland Deputy Police Chief Ed Tomba said. With the help of Castro's neighbors Charles Ramsey and Angel Cordero, Berry freed herself, her 6-year-old daughter and the two other women.
How the ordeal started
Knight was 21 on August 22, 2002, when Castro lured her into his vehicle along Cleveland's Lorain Avenue, according to charging documents. Castro took her back to his home on Seymour Avenue, about three miles away, and didn't let her go. In that time, Knight was sexually assaulted repeatedly, the documents state. But soon, she wasn't alone.
The next year -- on April 21, 2003, the eve of her 17th birthday -- Berry experienced the same nightmare scenario. While walking home from her job at Burger King that night, she too took a ride from Castro on Lorain Avenue. Almost exactly a year later, they were joined by DeJesus, then all of 14 years old.
This story doesn't end here, read more here:
http://edition.cnn.com/2013/05/09/us/ohio-missing-women-found/index.html?utm_source=feedburner&utm_medium=feed&utm_campaign=Feed%3A+rss%2Fcnn_topstories+%28RSS%3A+Top+Stories%29
PLEASE BE CAREFUL EVERYONE, THERE ARE SO MANY KIDNAPPERS OUT THERE!!!